TATLIN AT THE ITALIAN EMBASSY OF MOSCOW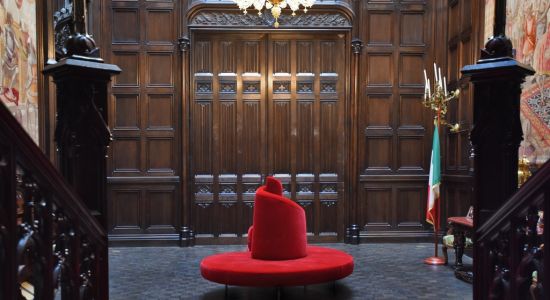 October 2018
On October 10th, opening day of the Salone del Mobile.Milano Moscow,
Edra had the pleasure of donating the sofa Tatlin to the Italian embassy during the "Triple I" event, a real showcase of the prestigious contemporary Made in Italy design, set up in the setting of the historic Villa Berg, home of the Italian embassy in Moscow .
Valerio Mazzei, president of Edra, personally presented the donation to the ambassador Pasquale Terraciano during the opening party of the event, which was also attended by the President of the Salone del Mobile, Claudio Luti. The donation is intended as a tribute to the architectural movement of constructivism, born in Russia in 1913, and to the architect and artist Vladimir Tatlin.
Image gallery