GALLERIA NAZIONALE D'ARTE MODERNA E CONTEMPORANEA, ROME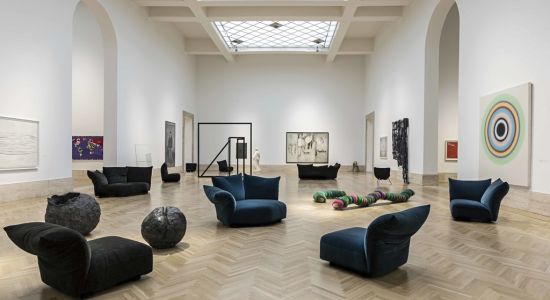 December 2018
Edra's relationship with the world of art is a strong, deep one.
The products from our collection interact with the prestigious works on display at the Galleria Nazionale d'Arte Moderna e Contemporanea, in the exhibition Time is Out of Joint, a production masterminded by the gallery's director, Cristiana Collu.
Located in Viale delle Belle Arti 131, Rome, with its around 20,000 works, the Museum is home to the largest collection of modern and contemporary art in Italy.
Edra is therefore proud to have been chosen to furnish the halls of the Galleria Nazionale, which our products respectfully and harmoniously complement, providing visitors with fresh and soothing points of view.
Image gallery